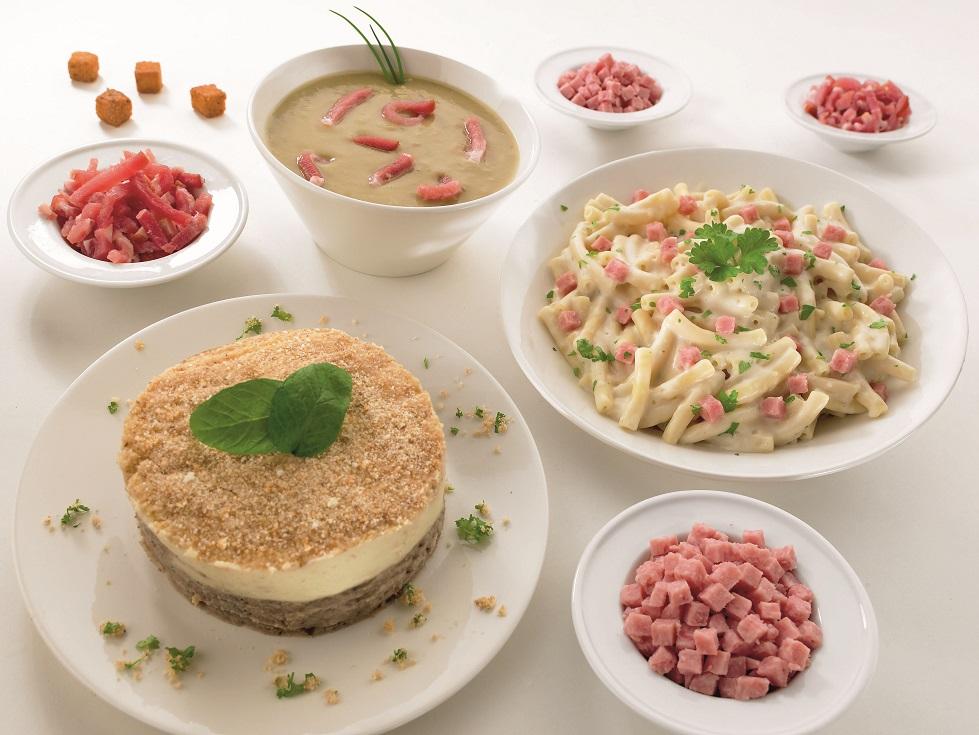 Upgrade your meals
Vleeswaren De Keyser offers a range of food components for the production of meals, including meat components such as:
meat cubes or meat strips to finish sauces or soups

meat cubes or meat strips for various pasta dishes

bacon, ham or chicken, in cubes or in strips, as an ingredient in quiche

sliced bacon for bacon-wrapped beans

Belgian endives with a delicious slice of cooked ham
Tailored for convenience
Naturally, the possibilities are endless with meat components. Whatever dish you have in mind, Vleeswaren De Keyser will provide you with a simple, safe and flavourful solution in the form of cubes, postage stamp-sized pieces or strips, or slices. You have an idea? Contact us today to discuss the options. We would love to assist you with other convenience solutions as well, such as meat fillings and wok & topping.