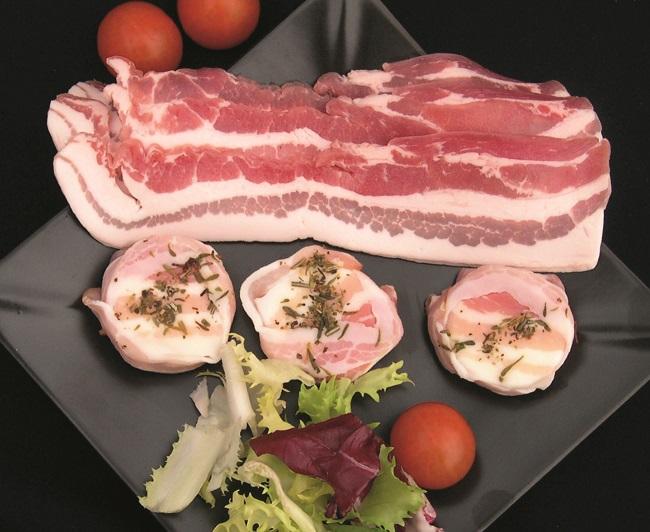 Meat snacks are popular among consumers. It's always fun to dish up some delicious and suprising bites at get-togethers with friends.
Some of the more traditional meat snacks are:
diced salami or traditional Ghent brawn with a touch of mustard
mini toasts with tasty, creamy liver pâté or tasty farmer's pâté and garnished with comfit
thinly shaved filet de Saxe, cooked ham or salami served as finger food or tapas
Cold cuts and deli meats on the menu
Hobby chefs who want to add a creative touch can cook up a range of delicious snacks with our selection of cold cuts and deli meats:
mini omelets with pan-fried diced bacon
fine strips of Flemish farmer's ham served with fruit on an appetiser spoon
goat's cheese or other cheeses wrapped in bacon and briefly heated in the oven
dates or other sweet fruits combined with bacon
Find a custom solution
Want to find out more about our meat solutions for delicious snacks? Contact us today for a solution tailored to your needs.